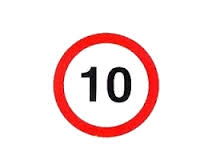 here are my top reads for 2016. in no particular order, for no particular reason. my reasons for loving a book are divergent. sometimes it's a premise, a tone, a setting. sometimes it's where i read the story that means so much. i don't know. i try not to think about it too much. because. magic.
NW by Zadie Smith. i loved this novel for it's intimacy. i've read and admired Zadie's other works but this book is something else. it's firmly in place and there's a lotta love. experimental in structure and varied points of view. stream of consciousness.
Open by Lisa Moore. why have i never read this collection? why isn't Lisa Moore writing short stories? she's fucking brilliant. energetic writing. better than Lynn Coady and she's no slouch.**
Studhorse Man by Robert Kroetsch. i read this magical realism novel about a naked man and a horse, while vacationing in the Bahamas. it was the weirdest beach read of my life! it affected how i looked at my fellow travellers. i inserted the magic realism into their lives. fun!
Pathologies by Susan Olding. a set of essays that are strong, cohesive, and polished. i'm not certain i'd out my family in the same way as Ms. Olding but i admire her single-mindedness. and the writing is solidly complex throughout.
When My Brother was an Aztec by Natalie Diaz. a set of poems about Natalie's addict brother. the writing is beautiful, surreal, and heartbreaking.
Cretacea & Other Stories from the Badlands by Martin West. i've been waiting for this collection to come out. i've read Martin's stories with admiration over the literary magazine years. this is Drumheller gothic. and i love it.
Double Dutch by Laura Trunkey. this collection of stories is strong but it's the tone i admire most. there's an openness of intellect and a curiosity about the world. and a little bit of magic. the forward drive of each story is compelling to me.
The Things They Carried by Tim O'Brien. i don't know if this is fiction, creative non-fiction, or a hybrid. i don't care. it's fucking good. it's about the Vietnam war. again, why didn't i read this sooner?
Go-go Dancing for Elvis by Leslie Greentree. narrative poems about a rebellious woman handling power tools. there's a vulnerability to Leslie's writing that appeals.
Burrard Inlet by Tyler Keevil. i loved Tyler's use of symbols throughout this collection. he really worked that aspect of short fiction. again, a commitment to place that i love. place as a character. exactly who is the Burrard Inlet?
**don't kill me, Lynn Coady