i'm addicted to short stories. i am.
here are a couple CanLit stories that served as inspiration as i wrote and edited my short story collection, How to Pick Up a Maid in Statue Square.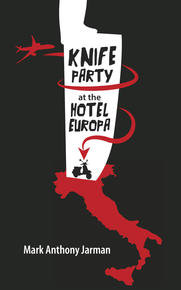 "Knife Party" and "Pompeii Book of the Dead," by Mark A. Jarman, from Knife Party at the Hotel Europa
a man travels to Italy to escape a love lost and a marriage ended, two unrelated events. he parties with the young and beautiful, no longer young or beautiful, and a man bleeds to death in a hallway. priapic statues come alive, and roam the alleyways of Rome, stealing buckets of used restaurant grease.
scenes in Pompeii reminded me of Malcolm Lowry, an Englishman. he wrote the ultimate novel about expats behaving badly, Under the Volcano, while squatting in a stevedore's hut in Vancouver, BC. Lowry, an incorrigible alcoholic, was a remittance man paid by his family to stay far away from England.
i digress.
there are many sharp-edged words and images in Jarman's prose. afterward, i'm left with an excoriated cerebral space, and one or two ideas floating. serious ideas like loneliness and alienation and death.
i loved reading "Knife Party" and "Pompeii Book of the Dead," staring into the ruins.