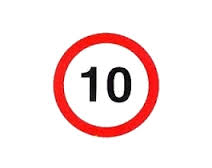 i read a lotta books in 2017 but i lost track, didn't properly record them. the year was too much, too much. i'm working from memory here; please forgive me, please forgive my omissions. i am too little and too much.
2017 was an absolute shit show from a reading perspective because, as a news junkie, i read a ton of on-line news articles and watched a lot of news on PBS. and suffered a lot of anxiety.
also, canlit was an absolute shit show from a faith perspective and i'm not going into my loss of faith**, but note the minimal number of canadian books on my top 10***.
The Break by Katherena Vermette. a novel. an engrossing literary mystery that is character driven and down to earth, this novel shows the resiliency of Indigenous women and invites us into Winnipeg's North End. there are multiple POV's.
The Empathy Exams by Leslie Jamison. what a book of curious essays! i admire the clarity, the heart, the intelligence with which Leslie writes. she's risky and plays with structure. i think she has a new book out this year that deals with substance abuse.
The Mysterious Fragrance of the Yellow Mountains by Yasuko Thanh. the magic of this novel is the voice of Georges-Minh, a haunted gay man in colonial Saigon. there are flights of fancy and there's a moment of complete disintegration. it's chaotic and somehow it all fits?
I am a Truck by Michelle Winters. a literary mystery novel but it feels like a new kind of novel. the short story novel. the modern novel. tight, concise. nothing extra. it's quirky!
Another Bullshit Night in Suck City by Nick Flynn. a memoir that plays with structure and, i suspect, suits the writer's ADHD tendencies. form to function. it's brash and memorable and relatable.
Heroines by Kate Zambreno. a novel novel. a kind of mash-up of memoir, diary, fiction, literary history, criticism, theory. i dunno what it it but it's magic. it's about forgotten women of the modernists: READ THIS BOOK.
Are You Somebody? by Nuala O'Faolain. a memoir of a woman of a certain age, AKA the invisible age. it's honest and real and relatable. it's also beautifully written.
You are One of Them by Eliott Holt. a literary mystery novel that's strength is direct and powerful writing. there's nothing to spare on a sentence level. it's about secrets and betrayal. reminds me of canlit.
**it's quite possible that i'll not read much canadian for the next while. just women, if i do.
***it's really the top 8 books.